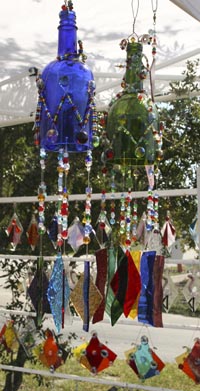 We've reviewed the show in our book at least two times before, and from that experience what appears to sell best are traditional crafts and holiday items (although I think I've seen just about every kind of work leave the show).
The committee does a great job of selecting quality craftsmen each year and the reputation of the show from both an exhibitor and from a buyer's standpoint is always good.
The sponsors are well known in the community, so you can count on plenty of posters and flyers around town and good signage to attract those customers who might just be driving by!
Electricity is provided for booths for the minimal fee of $15 and registration discounts are also available for those who had booths at the event in the past and who bring new crafters to the event.